About us
 The Sheep Loving family from Haarlem, The Netherlands.
Quite a few years ago someone started giving us 'crazy sheep'. Every next occasion we got more and more.... Pluche, statues, cups, magnets. Its hard to imagine anything we don't have with a sheep theme. Our 'collection' now contains about 500 different sheep-products.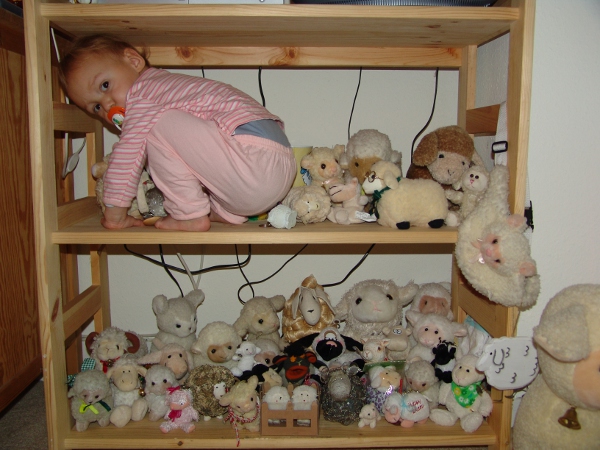 Our daughter, hiding in a selection of our collection ;)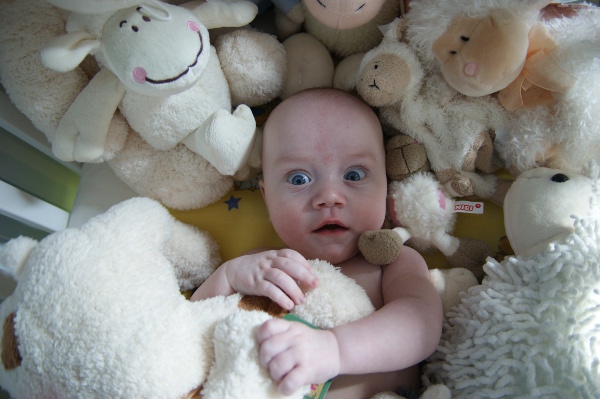 And our son Theo, a few years later, now with even more sheep :)
This is how the idea was born to start this shop. Asking around we discovered that basically everyone agrees that the Sheep really IS the most lovable animal on the farm. When you don't know what to give someone, give a Sheep! As crazy as that may sound, it is Guaranteed to make someone smile!
Some of the items we have, but have not been able to get for our shop yet.
We opened September 5th 2011 with about 150 products and with the ambition to add loads and loads more in the months to follow. We hope that you get just as happy from this shop as we do and that you'll find many cool and special presents for the people around you.
We wish you much happy browsing, buying and presents!
Sheeptight